The Northern 8 - One Day Bike
---
Easy to difficult ride.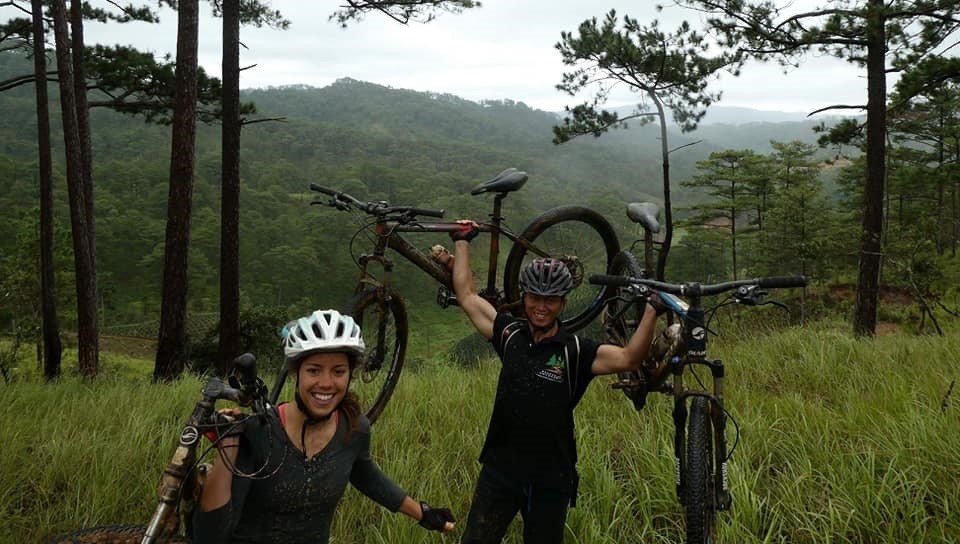 A 33 Km mountain bike ride and another Dalat classic. in terms of difficulty. It starts out easy enough but finishes with some daunting hills. Save yourself for the end on his one. Fantastic views throughout the ride and a great sampling of the terrain with lakes, pine forest, small country farms and a remote Chil minority village (Sieng).
Northern 8 starts from Dalat and heads out to the east past Xuan Huong Lake and up through an area of flower farms. The road turns to dirt after 6 km and into a great, flat single track section around Victory Lake.
After this single track section we connect into a pine forested valley area to the east of Dalat. This is where the hills start to rise up in front of you. The trail varies between a wider dirt trail and technical single track.
This section of the ride has great rolling sections, some very tough hills and steep descents.
After the 20 km mark we arrive at the Sieng Village, which is fairly remote and beautifully situated on ridgeline that juts out into a steep valley. Near this village we stop for lunch.
Lunch consists of fresh veggies and fruits, baguettes with an assortment of toppings and a French-style pastry to satisfy your sweet tooth. Dalat is known as the vegetable garden of Vietnam and lunch offers you a chance to try some of Dalat's tasty produce.
After lunch we head out of the forest and back into the beautiful farmland area that sits at the mouth of the valley. We briefly overlap a section of trail ridden earlier and head back to Dalat on sealed road to complete a lopsided, crazy looking figure 8.
The total ride covers about 33 kilometers and moves from Dalat at 1500 meters to an elevation of around 1650 meters and then back down again. A great ride for those looking for varied terrain, and something slightly technical.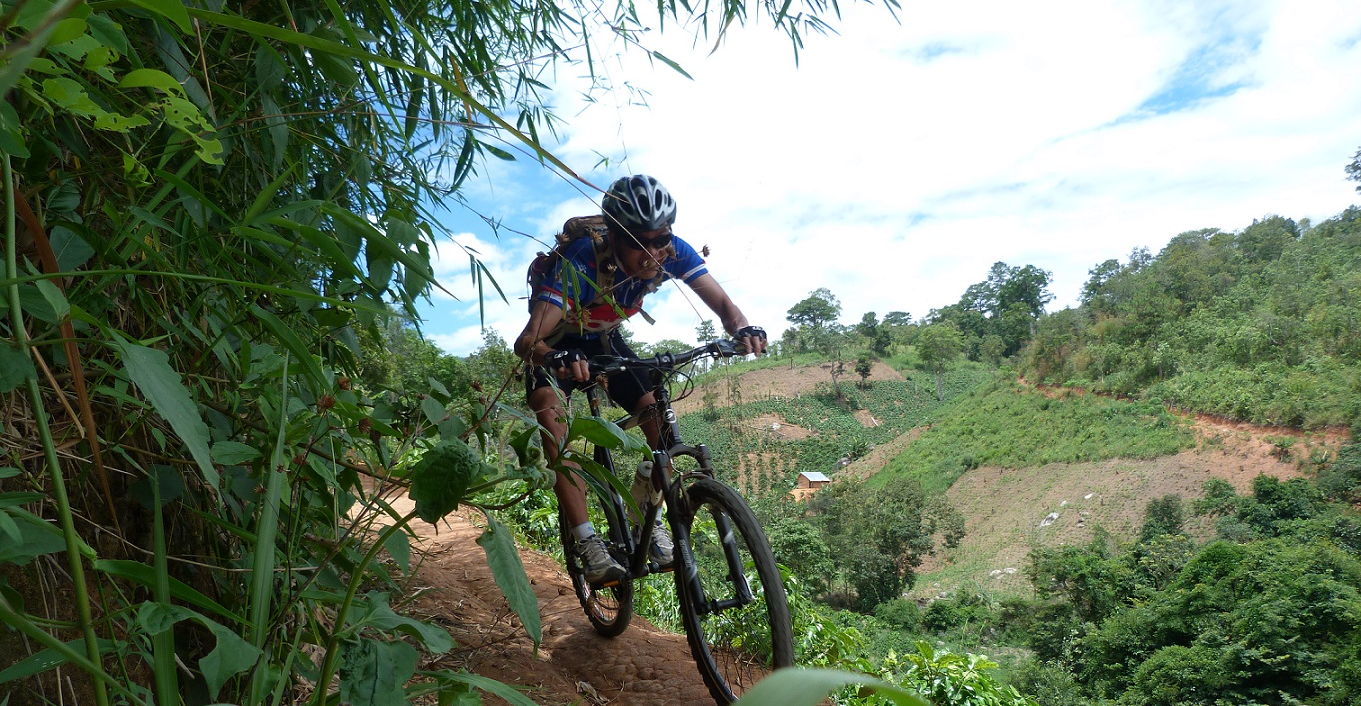 Map: https://www.relive.cc/view/g15277917284

The Nitty Gritty Details
| | |
| --- | --- |
| Depart From | We'll start at 72B Truong Cong Dinh St |
| End At | We'll finish at 72B Truong Cong Dinh St |
| Start Time | 8:30 am |
| Finish Time | Depends on you – how fast do you want to go |
| Duration | One Day - At least 3.5 hours riding time |
| Activities | Mountain Biking |
| Biking Grade | 8 – Difficult. Elevation gain - 520 metter. Be fit or at least willing to push yourself |
| Transportation | Van or car to trailhead, depending on group size |
| Meals | Fruit snack, purified drinking water, picnic lunch. Please note one day in advance if you have special dietary requirements. |
| What to Bring | Biking clothes, sunscreen, repellent, camera, sport shoes. Sandals are not recommended. |
| What's Included | English speaking guide, all necessary forest and tourist permits, first aid kit, meal as listed above, helmet, high-end mountain bike and gloves. |
| What's Not | Personal major medical including evacuation insurance coverage is recommended. Tips for our guides are always appreciated |
| Price/Person | $41 - Can be paid in US$, Euro, VND. |