7 Day Multi Sport Package
---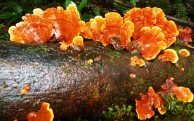 7 Day Multi Sport Adventure Package
This 7 day adventure package highlights the best hot spots for adventure sports in Southern Vietnam. This trip is truly for the sports enthusiast looking to get into the Vietnam everyone else sees through a tour bus window. Possible activities include, trekking, bird watching, mountain biking, rock climbing, canyoning and great sightseeing !!
Day 1 - Mekong Delta
We check out of the hotel in Saigon and transfer 2 hours to Cai Lay (Mekong Delta) and start cycle from here for 2 hours through the amazing Mekong to Cai Be. After a short break we catch a boat to visit the Cai Be floating market and the famous attractions of Mekong. We make a stop for a fantastic lunch on an island before keep riding on remote country roads in the afternoon for 2 hours to Can Tho. Overnight at hotel in Can Tho.
Meals included: 1 lunch
Day 2 – Sai Gon
This morning we check out hotel and take a morning boat trip to Cai Rang - the best colorful retail floating market of Mekong delta and travel further up a quiet canal into the less explored areas of the Delta. We get back on the saddle and ride for 2 hours through backcountry roads, enjoying more of the fantastic scenery and meeting some of the locals (many of them are on bikes too!). After having lunch, make your way back to Saigon in the comfort of an air conditioned bus.
Meals included: 1 breakfast, 1 lunch
Day 3 - Cat Tien National Park
Your guide meet you up in Saigon and head north by vehicle to Cat Tien National Park, about 150 kilometers or a 3 ½ hour drive. We check into the park and have lunch at Cat Tien National Park Restaurant. In the afternoon we do a jungle trek (8 kilometers), or bird watching option if you're a professional birder. The best bird watching guide in Southern Vietnam works at Cat Tien. The night spotting after dinner by jeep give you an opportunity to see nocturnal animals of the park including deer, civet, snakes, and feral cats.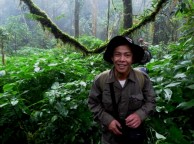 Day 4 - Dalat
We have an early start for morning jungle trek out to Dong Nai river and back (10 kilometers). Check out of the park at noontime and depart by vehicle to Dalat. You can enjoy breathtaking scenery along the way with coffee and tea plantations, jungle blanketed valleys and pine forested hills (200 km or 4 hour drive). We arrive at Dalat in the late afternoon and enjoy a good night's rest before next day's adventure.
Meals included: 1 breakfast, 1 dinner
Day 5 - Dalat
You have a choice of any of our 1 day trips. Spend the day Mountain Biking, Trekking, Canyoning or have a more leisurely tour of the best temples and city sites in the area. Arrival back at the hotel between 3:00 and 4:00 pm depending on trip taken and fitness level.
Meals included: 1 breakfast, 1 lunch
Day 6 - Dalat
It's again your choice of any of our 1 day trips. Spend the day Mountain Biking, Trekking, Canyoning or have a more leisurely tour of the best temples , city sites or countryside in the area. Your trip end here and we can arrange transportation and hotel for you depending on where you're heading to next.
Meals included: 1 breakfast, 1 lunch
Day 7 – Nha Trang/ Mui Ne
You have choice of a cycling day down to either Nha Trang or Mui Ne depending on where you want to continue your trip to.
Both rides begin with a support vehicle transfer out of Da Lat and then start the cycling day on sealed road with a total riding distance of 70 to 80km depending on time and level of fitness. The ride goes through small minority villages and jungle forested valleys to the beautiful beaches below. The first section of riding is through coffee plantations and forest with some uphill climb to warm up your legs before enjoying some long fantastic downhill to the coast. The support vehicle can be used at any time by tired riders and is used to transport luggage and provisions along the way. Hotel in Nha Trang/Mui Ne is not included but can be arranged in advance if desired.
Meals included: 1 breakfast, 1 lunch
TRIP DETAILS
What to bring: Cycling cloths, proper footwear( good sandals and snickers), sunscreen, repellent, swimsuit (if desired), warm cloths , rain jackets depending on seasons, camera, toiletries.
Trip Length: 7 days
Activities: Culture (Moderate), Adventures (Moderate to Difficult depending on your choice)
Minimum Passengers: 2 people
Maximum Passengers: 15 people
Start City: Saigon, Ho Chi Minh, Vietnam
End City: Nha Trang/Mui Ne
What's Included
• The services of Pine Track Adventures' expert English-speaking local tour leader throughout the tour, and local guides at some sites.
• 7 days adventures activities including sightseeing along the way (where relevant).
• Mountain bike, spare parts and bike helmet.
• Use of a private back-up vehicle
• 6 nights Comfortable hotel
• 5 breakfasts, 6 lunches, 3 dinner
Not Included
Soft drinks, hard alcohol and beer, tips and other personal expenses. Individual international medical insurance ( should be purchased before arrival in Vietnam)
Price
$770/person – Double occupancy at all hotels
$850/person – Single occupancy at all hotels