Biking
---
Easy to difficult ride.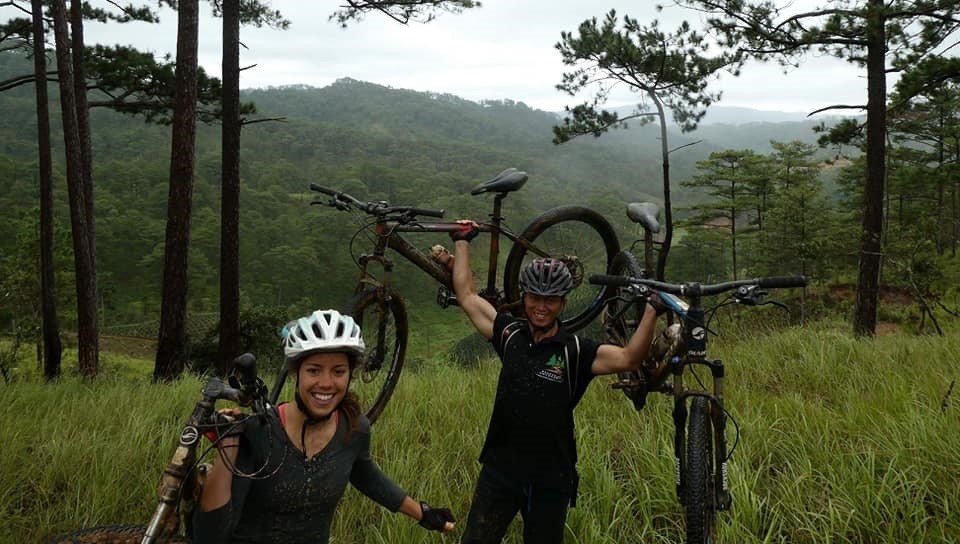 A 33 Km mountain bike ride and another Dalat classic. in terms of difficulty. It starts out easy enough but finishes with some daunting hills. Save yourself for the end on his one. Fantastic views throughout the ride and a great sampling of the terrain with lakes, pine forest, small country farms and a remote Chil minorit...View detail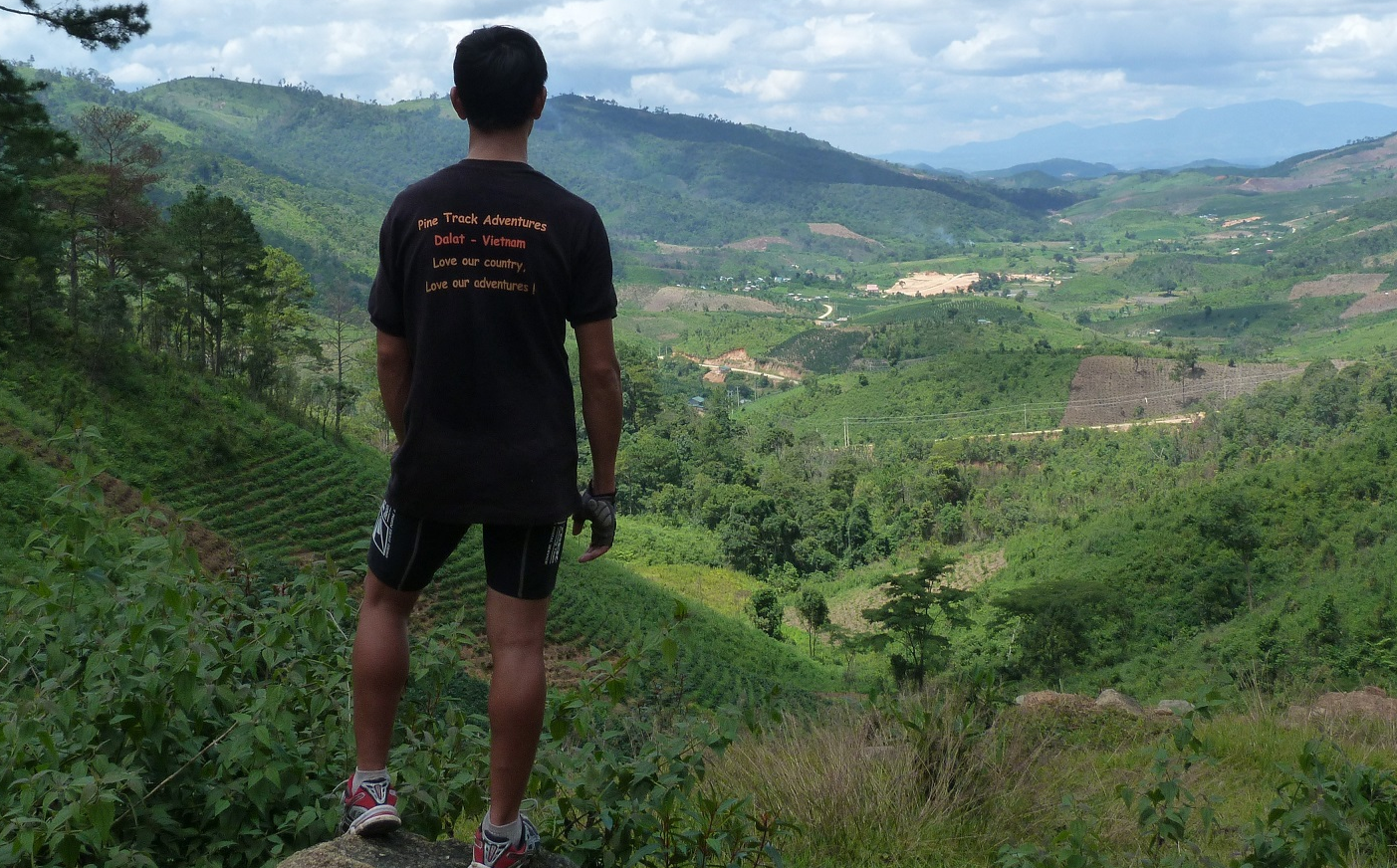 1 day countryside ride and sightseeing
This 30km or 55km bike ride and sightseeing along the way is for riders who is looking for easy mountain biking and the best countryside out of Dalat as well as it's famous local attractions
We start the ride from Dalat and heads out to the southwest past Cam Ly fall and this is where you warm up your legs with a couple of small hills and one big hill on paved roa...View detail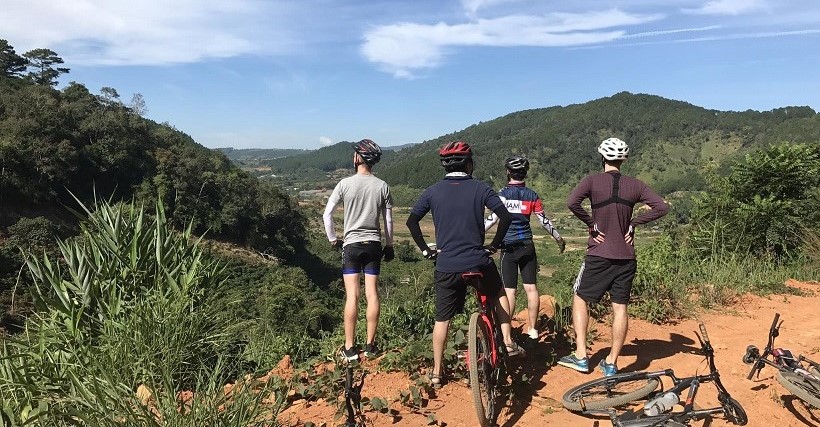 1 day moderate MB ride
This ride probably offers the best sampling of single track downhill riding in the Dalat area. The total ride distance is about 30 kilometers and it is the easiest of our rides. Views are outstanding throughout with beautiful pine forested hills, Dankia Lake and picturesque small farms dotting the valleys you ride through.
Skid Trarks starts with a 45 minute veh...View detail
THE NORTH LOVE - 1 Day Moderate MB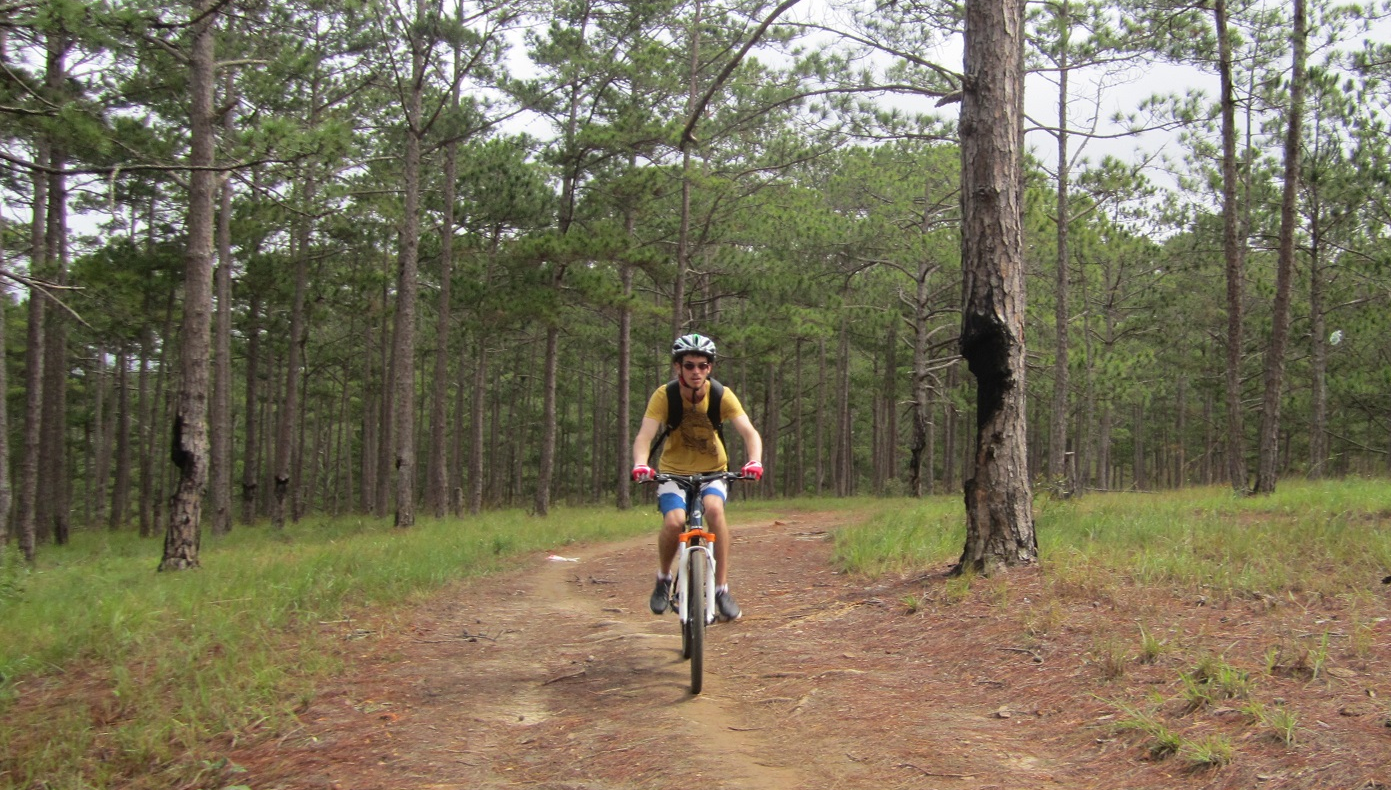 You are in hill country ~ there is no doubt about it! Your legs will feel the burn after this ride North of Dalat. Breathtaking views of fields, forests and mountains. Semi-technical and strenuous over dirt and paved roads.
This trip starts to the North of Dalat City. We ride along picturesque scenic roads th...View detail
MB Ride - One hard day
This ride is as good as it gets, but it is also the most difficult of the Dalat trails we offer. The off road section is 20 kilometers of single track with fantastic downhill sections and truly brutal uphill climbs. This one is not for the weak heart. Bikers need to be in good shape and of intermediate mountain biking ability at least.
...
View detail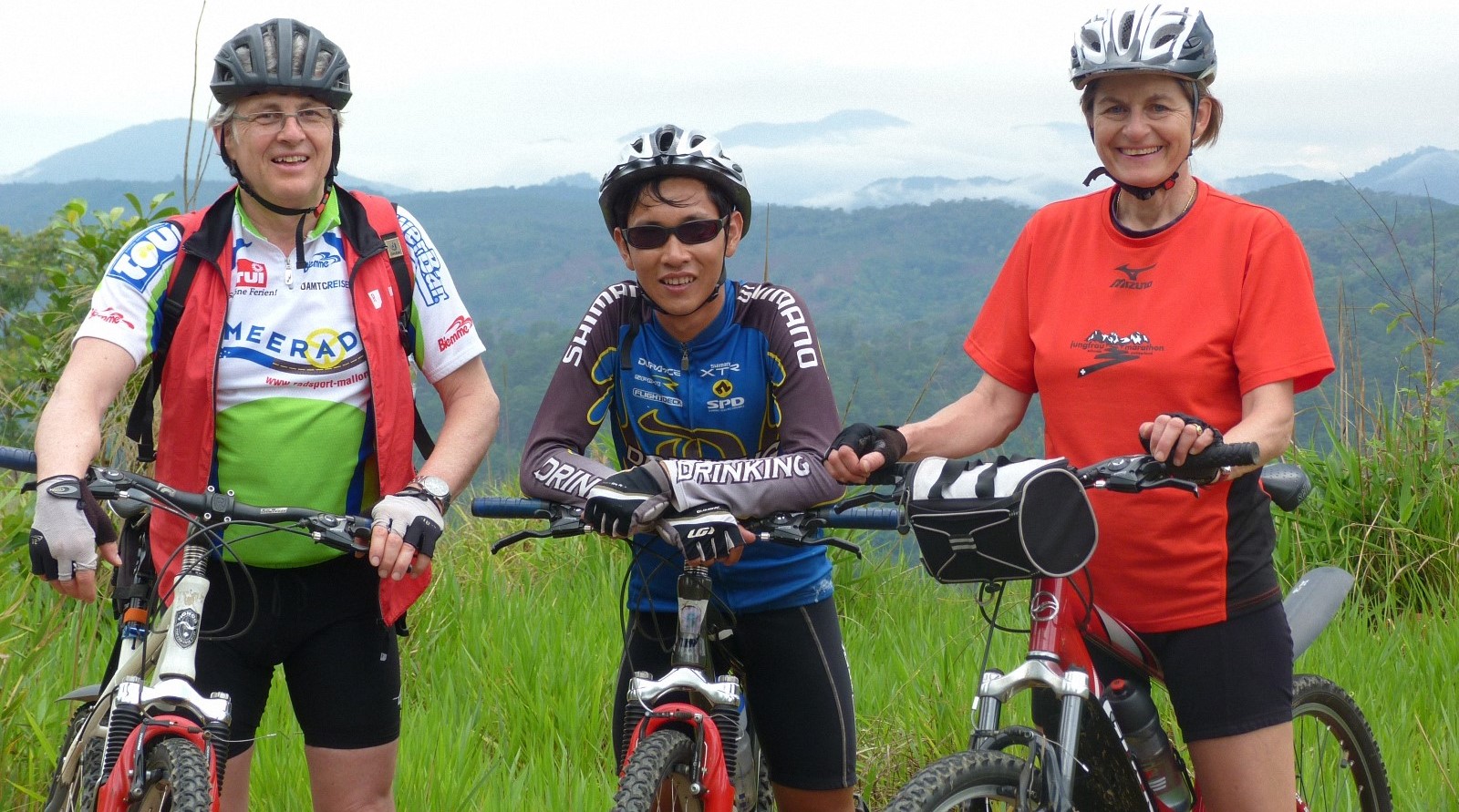 Mountains to the beach
Bike to Mui Ne - One or two days
1 Day Trip - Dalat ~ Mui Ne
You'll get over 950 meters of descent on this 70 + km ride to Mui Ne as you wind through pine and jungle forested valleys into the tropical climate below. Our support vehicle takes you from Dalat to Di Linh (75 km) where we start the ride down to Mui Ne. The ride goes through small minority villages a...View detail
Bike - Cycling To Nhatrang
Raft and Bike To Nhatrang One Day
Two Day Cycling - Dalat - Bidoup park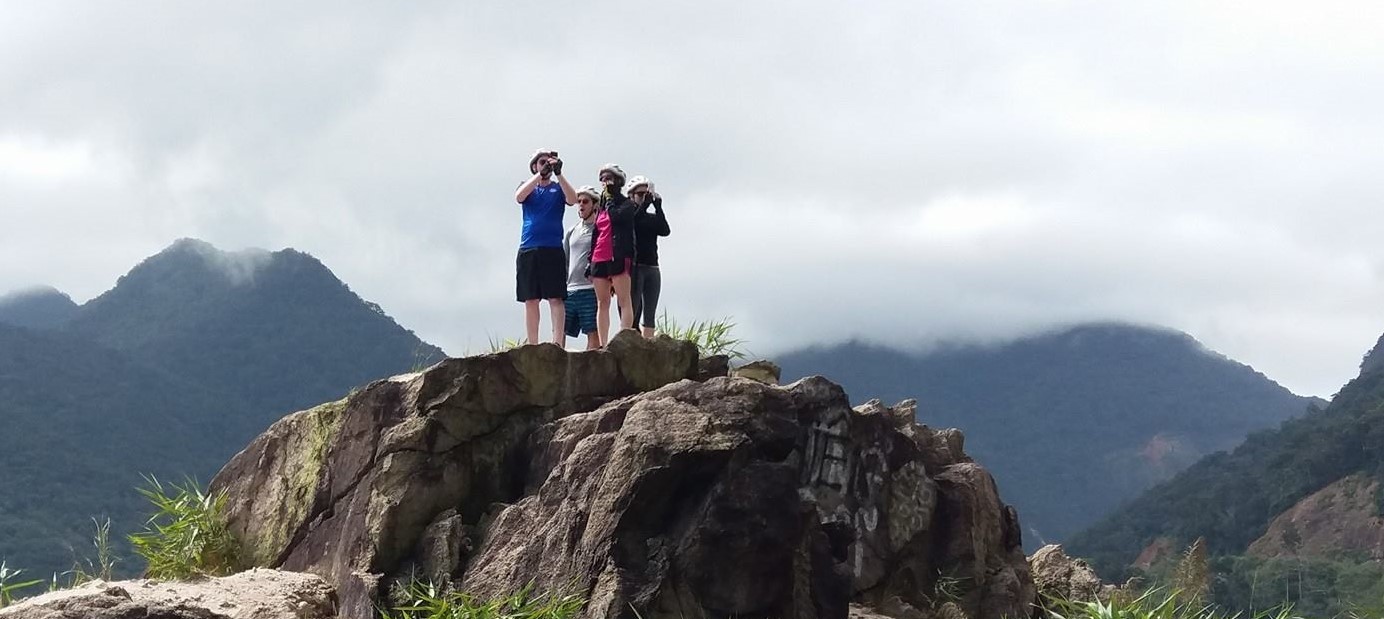 One day cycling Dalat ~ Nha Trang
This ride to Nha Trang starts with a 45 minute transfer to the northeast of Dalat on a new road and through the newest national park in Vietnam (Bidoup Nui Ba). It offers fantastic cycling in the highlands as ...View detail
6 Day Cycling To Hoi An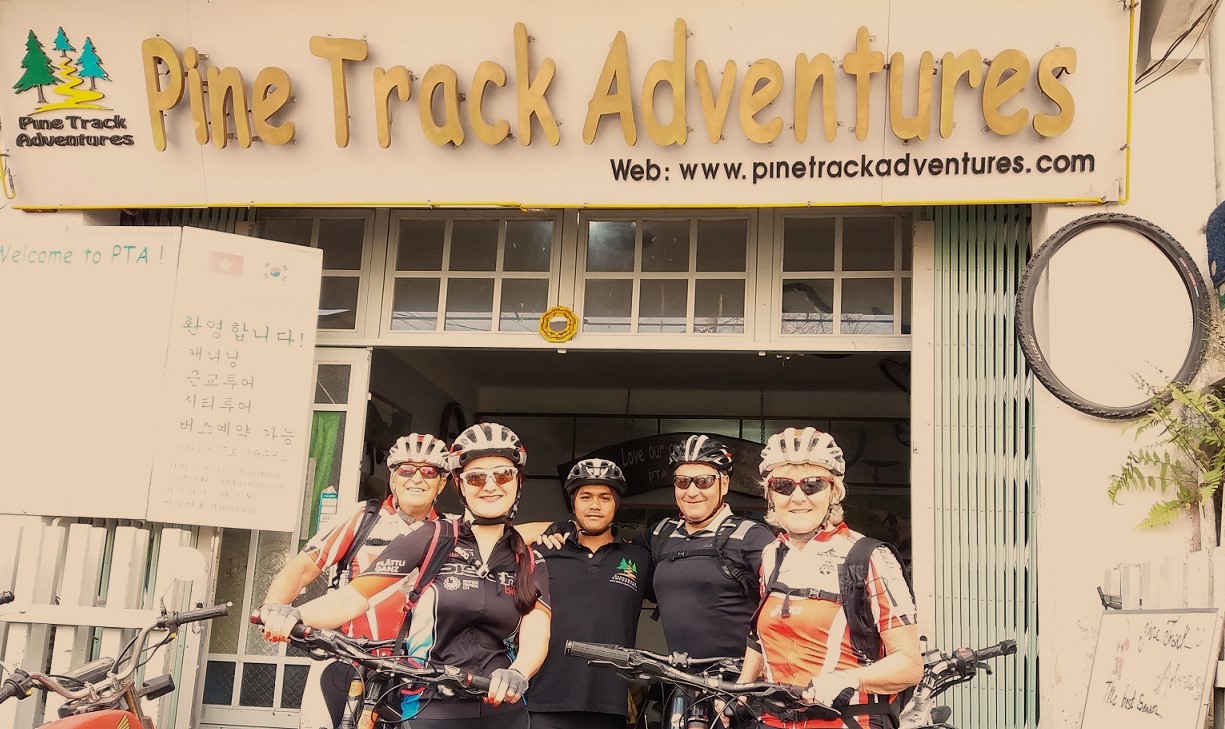 This 6 day adventure takes you by bike from the central highland hill station of Dalat to the World Heritage site of Hoi An through the legendary Ho Chi Minh trail. This unique journey is a fantastic way to see the country by bike in an ideal climate for biking. The itinerary can be done in reverse as well, for those starting in Hoi An and venturing down from the north.
...View detail