About us
---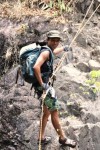 Dinh Ha Dinh
Program Director
Dingdong is originally from a small coffee growing town 60km out of Dalat but he ended up living in this city over 20 years since 1996. After completing his Bachelor degree in English at Dalat University he got a job at the first outdoor adventure company in Dalat. Dinh has a wealth of local knowledge. He has also unparalleled experience and has been working for the premier adventure outfitter in Dalat for over 16 years. He has been certified in Canyoning, Abseiling Level 2 through the Singapore Mountaineering Federation and in Wilderness First Aid (NOLS).
He met his to be wife, Hoa - Flower when they were studying together at Dalat University and married in 2004. The result of their marriage is a 13 year - old princess, Tuong Vy and 3 year - old princess, Linh Dan.
Dingdong enjoys living here in a nicest and most peacful city in Vietnam - Dalat. He is crazy in all adventure sports but his favourite is to go fishing during free time. His friends and relatives all know that he is a focused and straightforward person but you will find it fun having a chat with him, especially after a few 333 beers he sometimes turns out to be very talkative.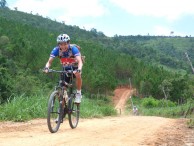 Dinh Quang Duong (Young)
Tour Operator
Born and grew up in the central coast of Viet Nam , Young decided to go to university in Da Lat after finishing high school in 1997 to get away from the heat of his home town in the summer. Though he majored in English Teaching Degree at the University of Education, he was attracted by outdoor adventure guiding career when he was a third-year student and dedicated to tourism after his graduation in 2001.
Working as a tour leader for different companies and leading tours throughout the whole Viet Nam , Young has excellent knowledge about his country. He loves telling stories to tourists about Vietnamese culture and history especially about the wars which he was told by his grandparents when he was little.
Certified in Abseiling , Canyoning, Rockclimbing, Young always shows his enthusiasm when leading any adventure tour and training other local guides around Da Lat. He is so crazy about speed that other guides usually tell each other not to catch up with him on downhill sections during an offroad mountainbiking trip.
The Team consists of a group of hard working and fun loving adventure professionals, with a combined experience of over 15 years. We have some veterans that have been with us from the start, and a great group of new rookies that are excited about starting a new career in this industry. The common thing that brings us all together is a love of the outdoor activities and a passion to provide our clients with the best experience possible. We are International Tour Operator Licence certified. Our team here is very passionate about our home country and look forward to sharing it with you.Our goal is to provide the greatest value possible by having the best programs, with the best trained, best equipped, safest and most knowledgeable guides in Vietnam. This gives our customers an adrenaline filled experience with the same level of professionalism and safety they would expect back home (wherever home is).
We value our safety record. And in order to improve on our industry beating standards, we constantly upgrade our guide's skills and training.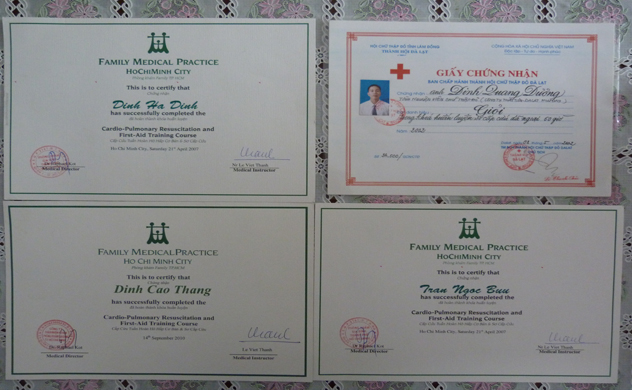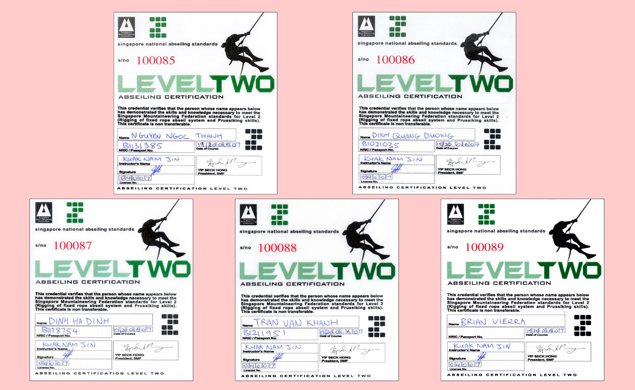 Where we are
Office: 72B Truong Cong Dinh - Dalat - Viet Nam
Tel: +84 2633 831916
Hotline : +84 918 362 058
Kakao Talk ID: Canyoning ~ +84(0) 918 362 058
Email: info@pinetrackadventures.com
Web: www.pinetrackadventures.com
Love our country, Love our adventures