Cycling To Hoi An
---
6 Day Cycling To Hoi An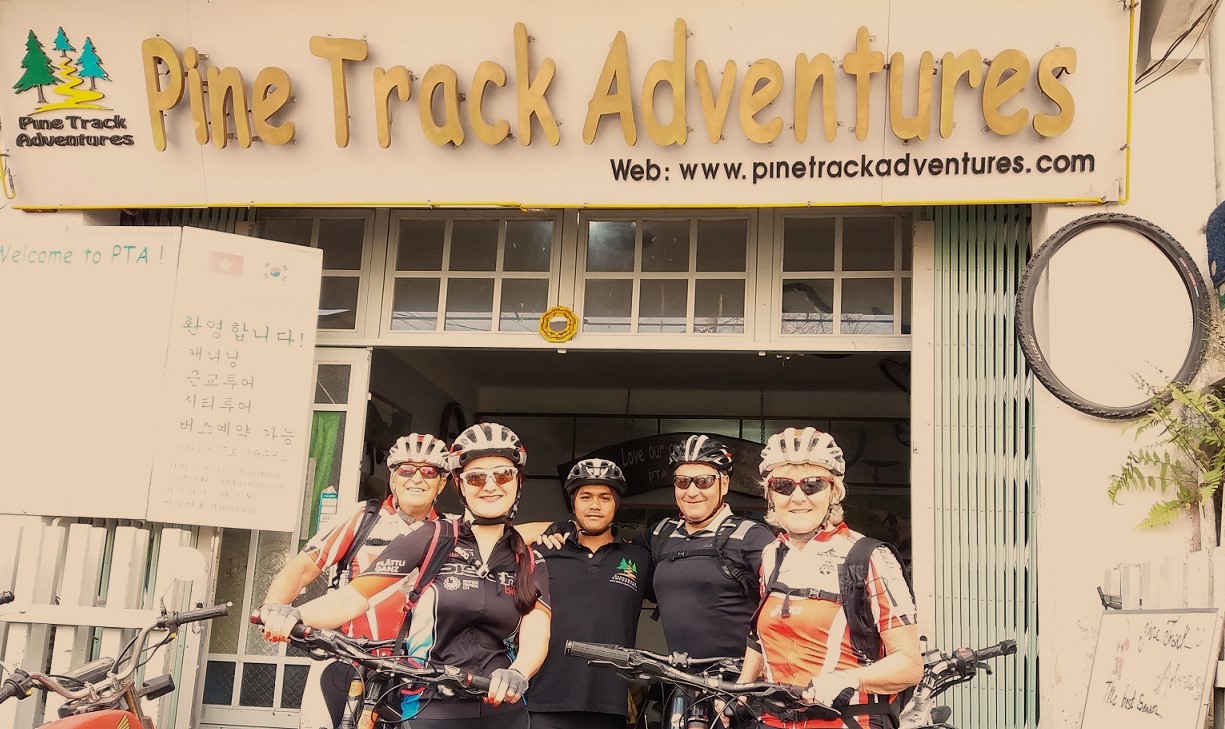 This 6 day adventure takes you by bike from the central highland hill station of Dalat to the World Heritage site of Hoi An through the legendary Ho Chi Minh trail. This unique journey is a fantastic way to see the country by bike in an ideal climate for biking. The itinerary can be done in reverse as well, for those starting in Hoi An and venturing down from the north.
(Dalat - Lak Lake - Buon Me Thuot - Pleiku - Kontum - Quang Ngai - Hoi An)
Day 1 Lak Lake 150 kilometers
We start riding right from the hotel and head southwest of Dalat. After 15 minutes to get out of the city and get your legs warmed up we'll connect into the backroads through vegetable farms and coffee plantations with a fantastic 12km downhill to Tanung village. We make a stop at the Elephant waterfalls for a visit and a chance to look at the Silk throwing factory nearby. We'll get into more rolling hills, some great downhills through gorgeous tropical rain forest, farms and tribal villages along the way from here with a couple vehicle transfer sections in between before ending up in Lak Lake – a nice and tranquil spot in the highlands. Ride approx. 80 or more (depending on your choice)
Meals included: 1 lunch
Day 2 Buon Ma Thuot (50 kilometers)
We set off the ride after breakfast and cycle along the lake to Jun village of the Ede ethnic tribe. There are some optional activities here that you can do such as elephant riding or a canoe ride on the lake. Your guide will give you advice and help you to arrange it. After having some time at the village we get back on the bike and head towards Buon Ma Thuot. You still have a few hours left in the afternoon for a rest from the bikes, have a walk to explore the city or take an optional bus trip to the famous Draysap waterfalls in the highlands. Ride approx. 50km
Meals included: 1 breakfast, 1 lunch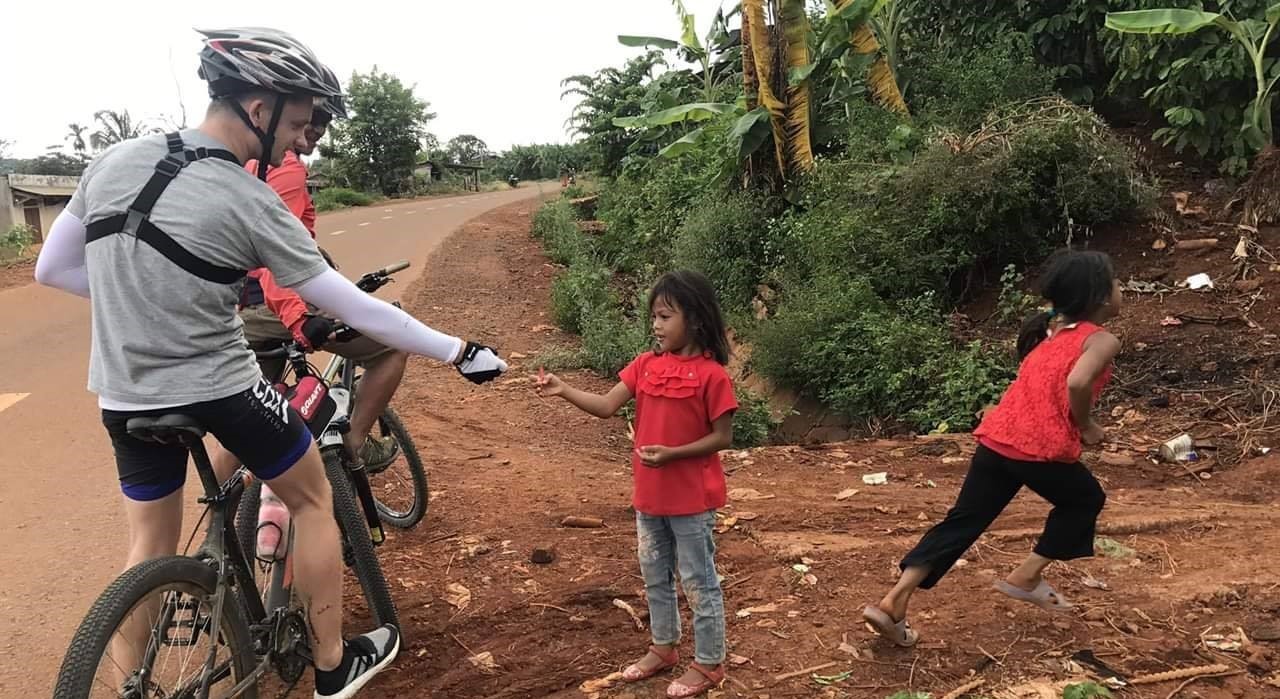 Day 3 Pleiku
An early start today by riding right from the hotel. After 15 minutes we turn off the main Road 14 and ride along backroads through rural villages where display the real countryside of the highlands , coffee and rubber plantations. We then join back into Road 14 at the town Buon Ho where we finish the ride for today. After a picnic lunch at a local roadside café we take transfer( approx. 2 hour) to Pleiku – the major market town of the central highlands and is inhabited by many mountain tribes. Ride approx. 60km
Meals included: 1 breakfast, 1 lunch
Day 4 Kontum ( 200 kilometers)
Today is an easy ride to Kontum with a stop at The Sea Lake, a famous attraction in the highlands out of Pleiku. The ride rolls up and down through small towns and forests till we hit a nice quiet town located by the Dakla river. The rest of the afternoon is to explore some famous sights of Kontum, where mainly inhabited by the ethnic tribe of Banah. Ride approx. 45km.
Meals included: 1 breakfast, 1 lunch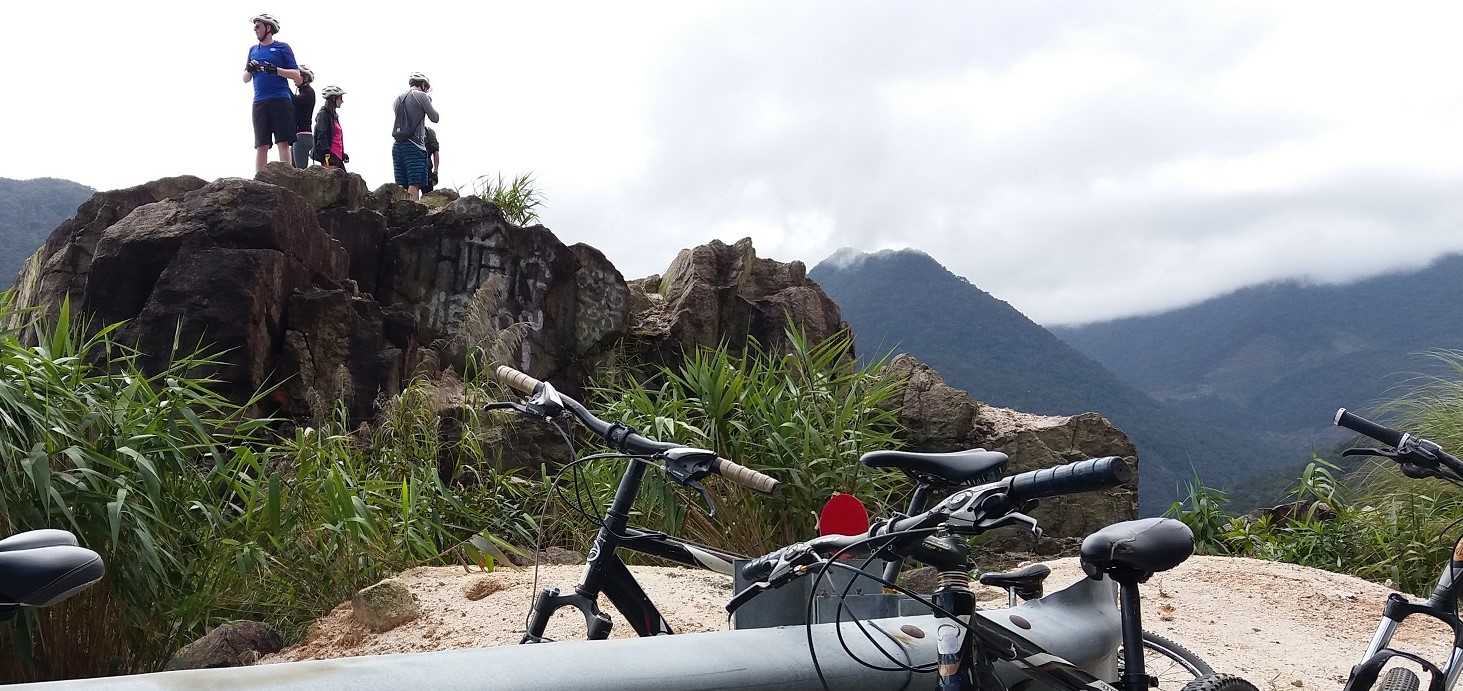 Day 5 Quang Ngai ( 160 kilometers)
Another early start by bus from Kontum and then ride our bicycles from the top ofthe central highlands down to the coast. Today is one of our best rides of the whole trip going through untouched tribal villages, timeless forests with magnificent scenery and great downhills along the way. With a transfer after the ride we arrive at our final destination - the small town of Quang Ngai in the late afternoon. Ride approx. 80km or more.
Meals included: 1 breakfast, 1 lunch, 1 dinner
Day 6 Hoi An ( 180 kilometers)
We depart from hotel in Quang Ngai on a cycle ride that takes us to the sobering war site of My Lai, scene of the infamous massacre, is an eerie experience. After a guided tour around the site and museum we keep riding along backroads through small local villages, where they rarely see foreigners coming through, to Highway 1 where we end the ride and have a transfer for 2.5 hours to Hoian.Hoi An, the original European trading port in Vietnam dating back to the mid-sixteenth century is now a living museum, with attractive wooden merchant's houses and pagoda-style temples with Chinese, Japanese, Vietnamese and European architectural influences. It is also a marvellous place to wander around, enjoy the thriving riverside market and a fantastic place to buy local art or have some clothes tailor-made for you. Ride approx. 40km
Meals included: 1 breakfast, 1 lunch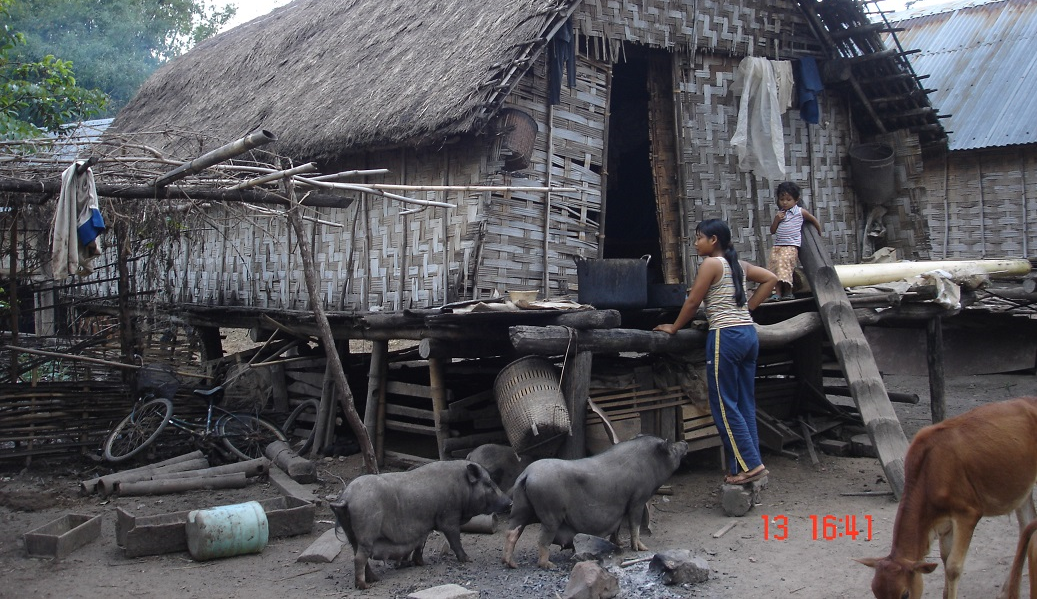 Trip Details
IS THIS TRIP FOR YOU?
This trip is classified road and graded moderate.
Average daily distance: 60km (38 miles)
No. of days cycling: 6
Vehicle support: 90%.
Terrain and route: surfaces are nearly all good tarmac. The route is fairly flat with uphill climbs sometimes. Vietnam can be hot and humid, but rests and water are on hand. You should be comfortable riding in traffic on occasions. This is a busy trip but anyone not wanting to cycle all day can use the support vehicle.
Trip Length: 6 days
Activities: Culture (Moderate), Cycling (Moderate)
Minimum Passengers: 2 people
Maximum Passengers: 15 people
Start City: Da Lat
End City: Hoi An
What's Included
• The services of Pine Track Adventures' expert English-speaking local tour leader throughout the tour.
• 6 days cycling including sightseeing along the way (where relevant).
• Mountain bike, spare parts and bike helmet.
• Use of a private back-up vehicle.
• Sightseeing (including entrance fees where applicable)
Summary of accommodation, transport & meals
Transport: Bicycle, private vehicle
Accommodation: 5 nights Comfortable hotel
Meals: 5 breakfasts, 6 lunches and 3 dinner
Not Included
International flights, international and domestic departure taxes, visas, insurance, other meals, any optional tours and activities during free time, tips and items of a personal nature.
Price~
$650/pax - Double occupancy supplement
$725/pax - Single occupancy supplement